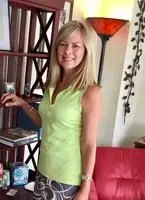 Lynn Barrett Stone is a Licensed Clinical Social Worker who provides psychotherapy and counseling to adults, specializing in individual psychotherapy, individual relationship counseling and hypnotherapy. Her primary area of focus is assisting those that are seeking help with mild to moderate anxiety, stress related conditions and chronic illness. This includes, generalized anxiety, panic attacks and phobias. Lynn maintains a private practice in St Petersburg, Florida at 840 Beach Dr NE, St Petersburg, FL. 33701.


Lynn has over 25 years experience in private practice, she is a graduate of University of Maryland, she graduated Summa cum laude with a Masters Degree in Clinical Social Work. Her training included working in private practice, and occupational counseling and coaching with Employee assistance programs. Lynn is currently serving as a private practitioner working with a broad spectrum of clients. Her areas of expertise include treating anxiety, stress, trauma, grief, and health issues.
In addition, Lynn has offered a six week class for over 10 years to help those with stress, anxiety, depression, or illness. This group was quite successful in teaching clients to use relaxation , meditation and hypnosis techniques to calm the mind, relax the body, and to change their minds response to the situation. Though this group is no longer available, individual sessions can be scheduled that will coach and teach everything from the class. The individual attention allows the person to move at their own pace and for Lynn to tailor it to what is needed.
Lynn is a practical, interactive, solution-focused therapist. Her treatment approach is to provide support and practical feedback, and to teach clients how to resolve current problems and long-standing patterns. She incorporates a blend of conventional and alternative approaches, drawing upon a variety of styles and techniques to incorporate what will be most helpful for each client. With sensitivity and compassion, she works with each client to help them build on their strengths to identify and achieve life goals.
Education:
1993 University of Maryland, Masters degree in Social Work, specializing in counseling individuals, relationships, and the workplace.
Additional Training
Clinical Hypnosis, Clinical Hypnosis with Rapid Trauma Resolution (TM) , The Institute for Rapid Resolution Therapy (RRT) TM , Survivors of Sexual Trauma, and Accelerated Resolution Therapy (ART) TM .
Additional trainings addressing anxiety, relationship issues, sexual problems, chronic and terminal illness.
License, Certifications:
Licensed Clinical Social Worker, Florida SW7001
Certified practitioner in Clinical Hypnosis and Rapid Trauma Resolution ( TM)
Accelerated Resolution Therapy (ART) TM
Professional Activities and Memberships:
National Association Of Social Workers
Lynn Barrett Stone
Psychotherapist, MSW, LCSW

840 Beach Dr. NE, St Petersburg, Florida 33701